fast dry sublimation paper for sale -
Manufacturer and professional in Sublimaiton printing for over

10

years!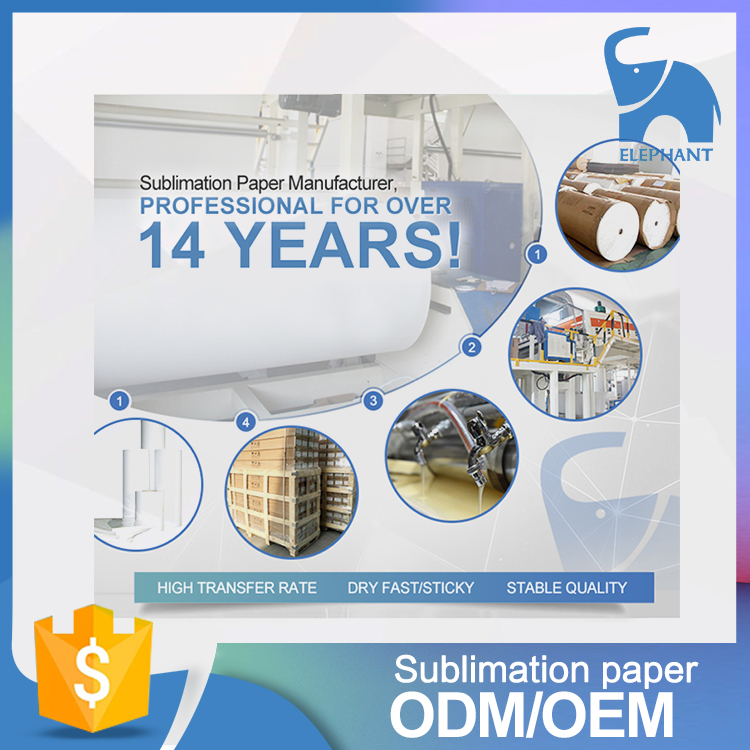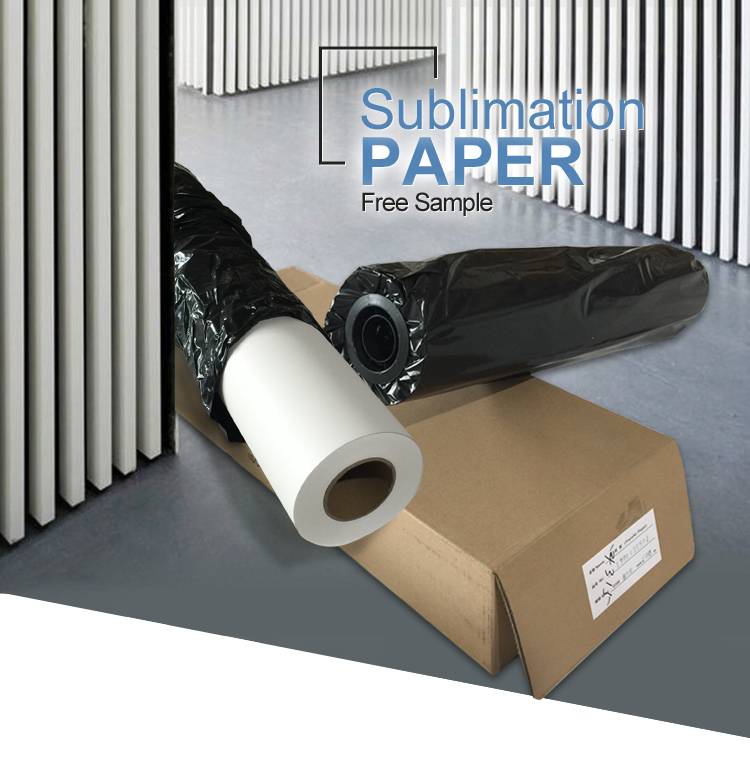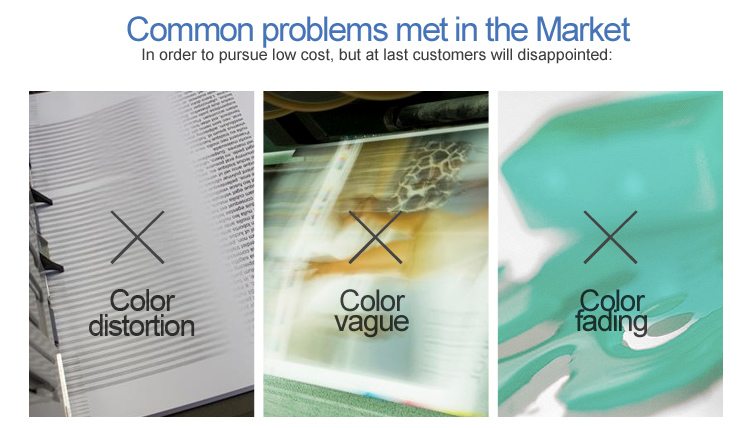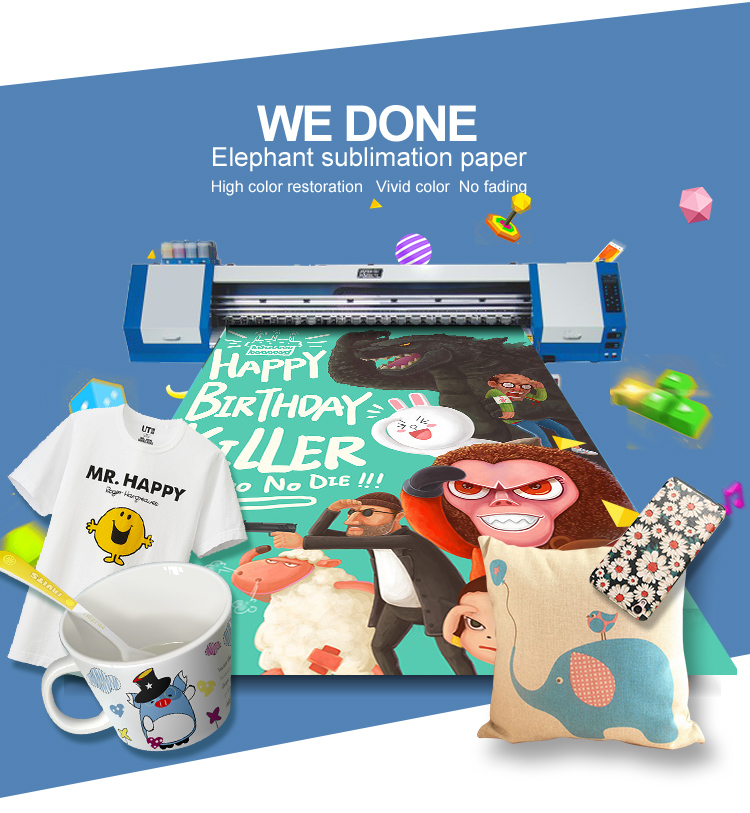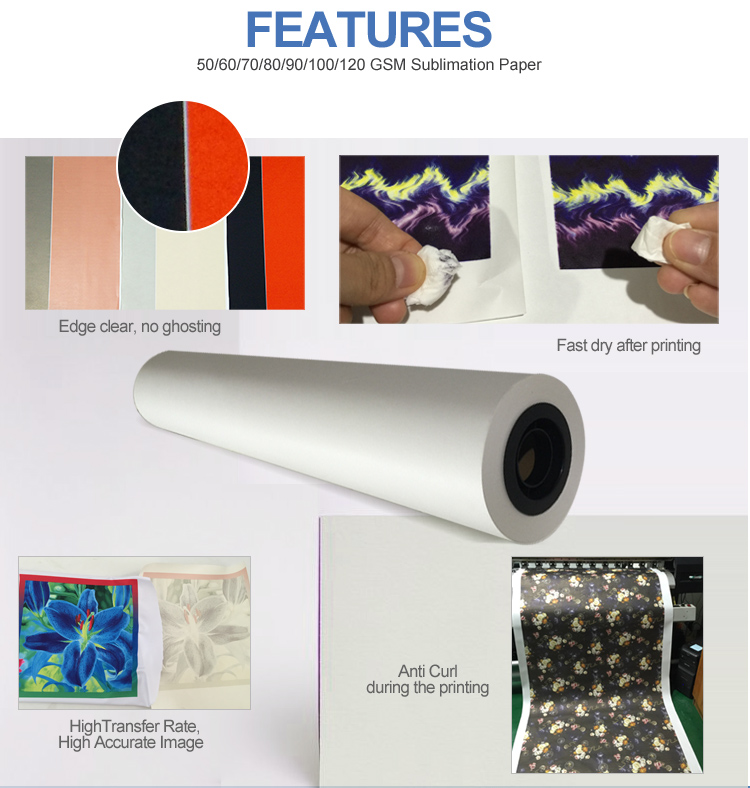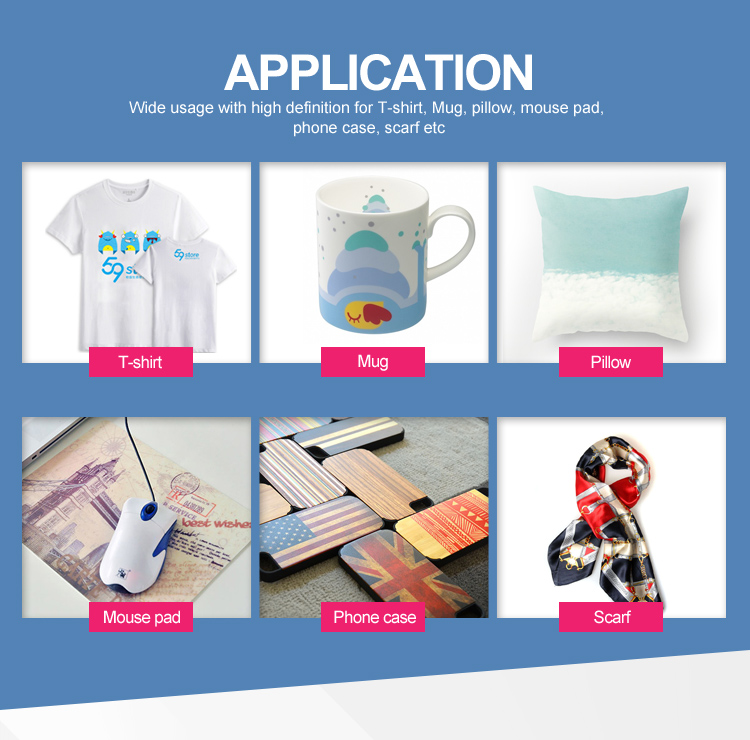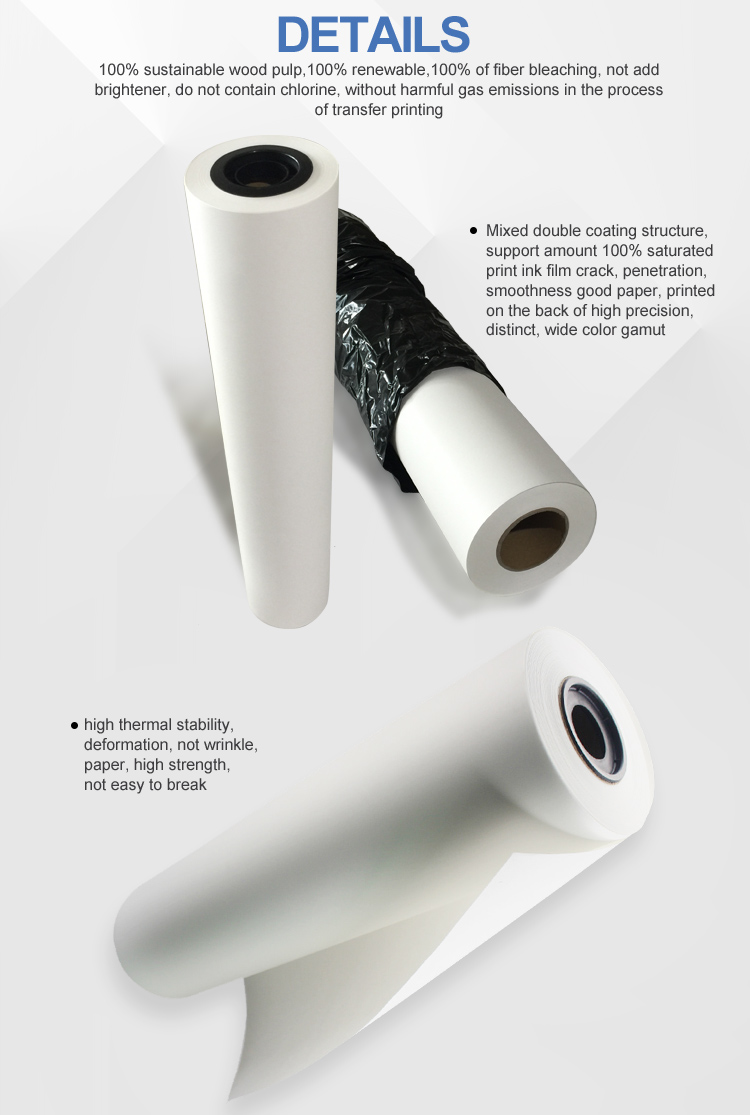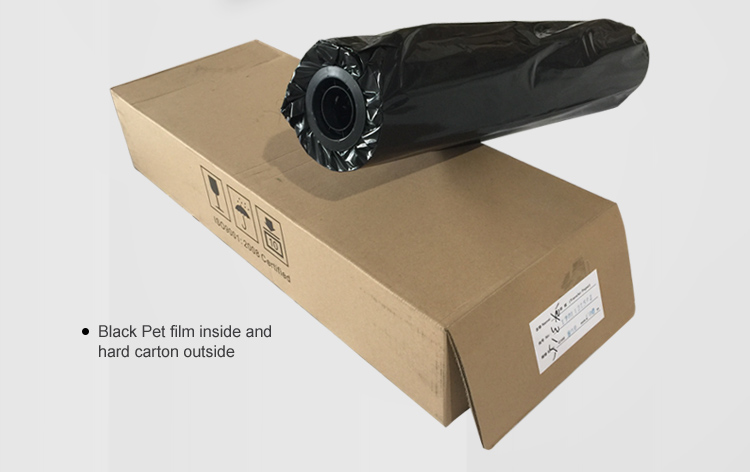 Korea import roll sublimation paper has the advantages of simple process, without making direct printing process of short time (transfer time can be as high as 200 degrees 20 seconds) and colorful, feel good, washable, wear resistance, no cracking, good elasticity, etc.
Feature
Sublimation paper color pure white, uniform coating, retention period after printing has a long line, can excellent reflect and print the details, the transfer rate of up to 95%. High quality paper base, excellent coating uniformity, high flatness. Heat transfer products are durable, the image will not fall off, cracking and fading.
Product name
Korea import roll sublimation paer
Product stpye
Elephant-501
size
61cm*100m
91.4cm*100m
111.8cm*100m
137cm*-100m
160cm*100m
weight
100g
package
1roll per pack
Attention
1 adjust the color of the concentration in the computer, to avoid too much ink is not easy to dry, the need to check the heat transfer effect after adjustment.
2. The temperature range of heat transfer is about 180-230 ℃, the time is about 10-30 seconds, before the mass transfer should be a small test to determine the best process parameters
3. In the heat transfer surface then Preheat, heat transfer printing paper, substrate surface must be close, can not have a gap, otherwise there will be a transfer of graphic ambiguity.