Thermal transfer paper with special thermal transfer ink to various patterns printed on a special paper above, then the temperature and pressure will shift again to the pattern on the product. This particular paper in a thermal transfer process is called the thermal transfer paper. It refers to the transfer sheet after transfer printing dye transfer printing process to the top of the fabric. It is based on some of the characteristics of sublimation disperse dyes, and the choice in 150 ~ 230 ° C sublimation disperse dyes, which blend and paste the "color ink", according to the different requirements of the design patterns, the "color ink" printing in the transfer paper to (this is a special off paper, it said transfer paper), then the printed patterns of close contact with the transfer paper and fabric, in the case of control of a certain temperature, pressure and time, through diffusion effect into the interior of the fabric, so as to achieve the purpose of coloring.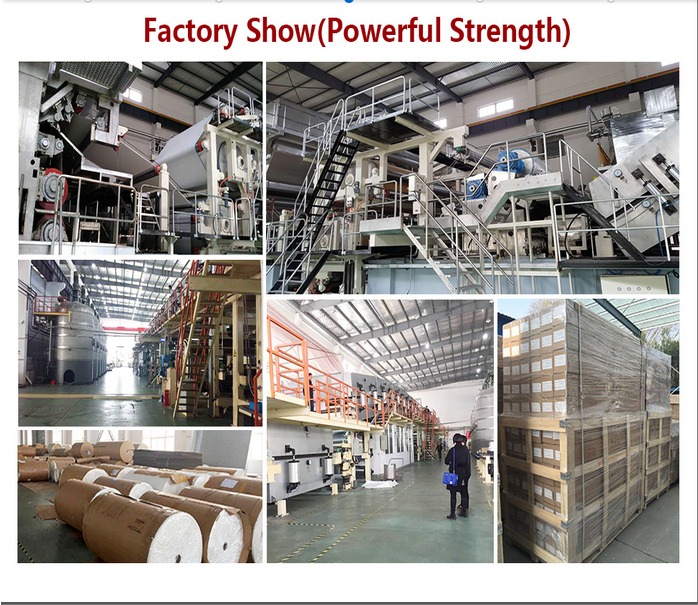 Thermal transfer paper it can be divided into the following advantages:
1.100% sustainable wood pulp, 100% renewable
2.100% unbleached fibers, do not add brighteners, chlorine element, the transfer process, no harmful emissions
3. Hybrid dual coating structure to support the amount of ink saturation print 400% crack-free film, no back penetration, good paper smoothness, high print accuracy, structured, color gamut
4. Different surface tension ink compatibility is good, high tolerance, support industrial grade unattended operation
5. The full size error <2%, reel points section neat, precise feed back on both sides of the wet process technology does not warp, deformation of high wet strength, low-speed large amount of ink to print without distortion, the nozzle opening Guaceng
6. ink absorbing capacity, reduce passive drying fast drying, improve production efficiency, paper flowers no longer moving pollution, reduce scrap rates
7, high thermal stability, no distortion, no wrinkle, high paper strength, easy to break
8, high ink utilization efficiency, the transfer rate
9, paper flowers drying time was no color, stable color performance
10, full-line control, evaluation system, stable quality, service radius effective coverage


If you want to know more about sublimation paper, please feel free to e-mail or call me !